Introducing the 6 Week Absolute Christmas Challenge.
So you have decided to get fit, you know something needs to change and you've spotted a class you would like to try.
It goes great and you really enjoy it, you have taken your first step.
But what makes you take the second, third and fourth step?
Accountability is the hidden secret to reaching your goals and there's no better way to hold yourself accountable than signing up for a series of sessions rather than just one.
If there's one thing we like as humans it's to get our monies worth and if we have signed up for something we will be dam sure we make every session.
Enter our 6 week Absolute Christmas Challenge!
The Program :
✅ 6 week unlimited class pass
✅ Initial weigh in
✅ Final weigh in
✅ Online support group
✅ Recipe guide
✅ Sample meal plans
✅ Accountability
---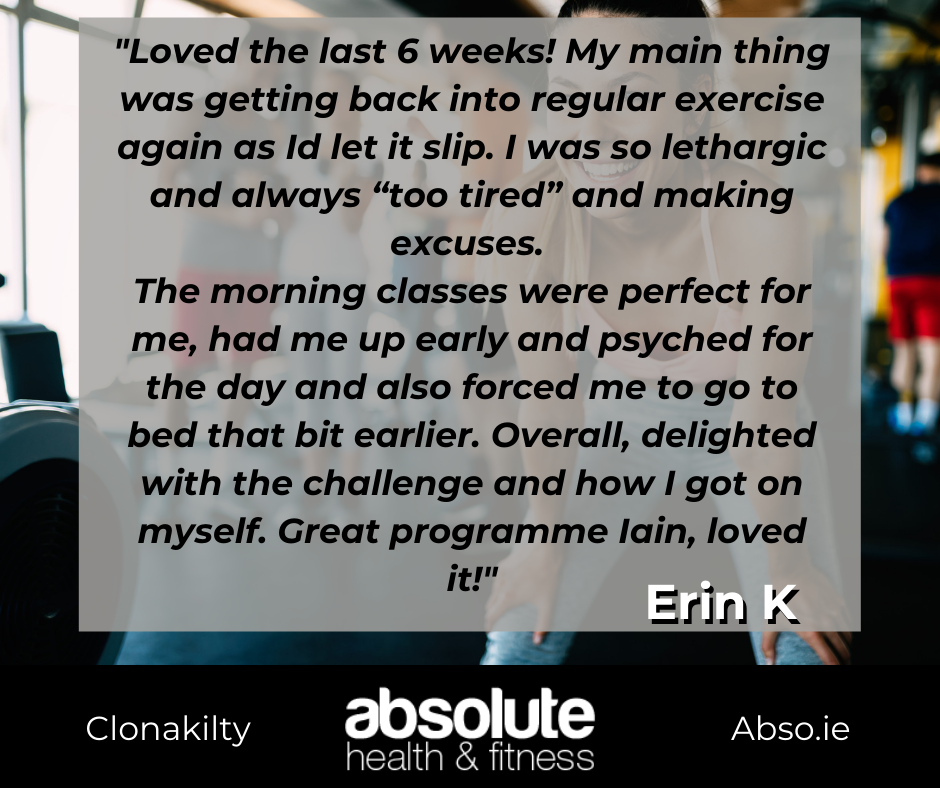 ---
To sign up for the 6 week plan, follow the link below.
Note: Your 6 week class pass starts once you use your first pass.
---
Check out the classes available at Absolute Health and Fitness here.